BROOKLYN + AUSTIN
can we all just take a moment + appreciate this shoot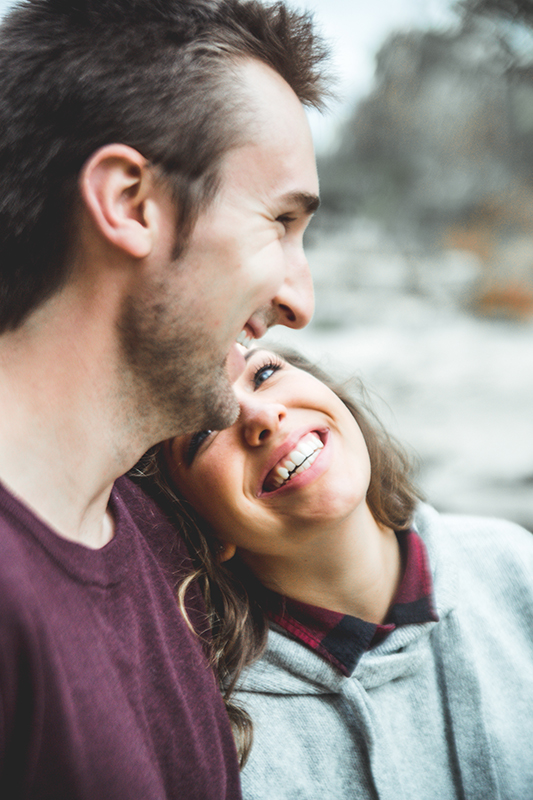 I told you that you would not regret it
so let me just start off by saying that this was such a fun shoot with these two.
before this shoot, i was nervous that i was not going to be able to capture the love that brooklyn + austin exemplify. this shoot was only my second couple that i have EVER shot. yes, i did say ever which is surprising to me + may be surprising to you. before the shoot, i always make a mood board of what i envision the shoot to look like + we all just really liked the fall urban theme. as it got closer to the shoot, i was more + more nervous that i was not going to be able to perform like i had envisioned. BUT when we got to Cataract Falls - the nerves left + my camera and i went to work. not mention that brooklyn + austin are amazing people which of course made it a little easier.
TIP 01
when shooting anyone - seniors, couples, weddings, any client that you receive - let the atmosphere flow without saying a word. let people be in their raw + vulnerable state. for example, i tried something different for this shoot. before we started shooting, both of them looked at me and asked "what do you want us to do?" i replied with "do nothing out of the ordinary. just be goofy + have fun. do not mind me, just act like i am not here. my job is to capture you guys." by doing this, your clients feel comfortable which also allows you to get true, natural, + authentic moments.
TIP 02
GET THOSE ANGLES DUDE - for me it has always been about the angles. get angles that people never see OR the ones that make you think about a natural subject with a new/different perspective. it does not matter if you have to dance around the clients - just tell them "do not mind me. i am invisible here" and let them guide the pictures you create. YES - that does mean getting in water, climbing on rocks, laying down on the ground, getting behind your subject, in front of your subject, above your subject. you name it. yeah it can be hard sometimes - BUT the pictures that you capture tend to be a lot better + in the moment rather than too posed + unnatural.
TIP 03
"you got this baby" or what i would like to call it - CONFIDENCE. when we got to Cataract falls, focusing on myself + my camera allowed me to better focus on brooklyn + austin. having this confidence in my work + having previous knowledge of photography made the nerves start to dissipate and allowed the shoot to flow without any force. take it from one who is literally talking about how i executed this tip during this shoot.
TIP 04
the last thing that i learned during this shoot is to - BE GOOFY AND HAVE A TON OF FUN. sometimes as entrepreneurs of our passion we get so serious sometimes + do not realize we are doing what we do because we love to create. when you feel all professional - do something to make your clients laugh or be funny to take the edge of "seriousness" down a notch. this also helps you to create a good relationship between you + your clients. we are all just trying to live out a passion, but let's have fun doing it, ya know?
i have never published a photoblog before, but hey - confidence is key right? comment on this post below + give some feedback because i would love to hear your thoughts.
xoxo