The darling diaries xo
welcome to The Darling Diaries - i am so excited for this new venture in my creative career and to have all of you follow my journey with me. for a long time, i have talked with so many close friends on starting this blog. i have felt led to start this blog and i am positive that Jesus has a plan for this little community that He's about to grow. you're probably wondering what this little corner of the internet is for and what the darling diaries will mean to you: i want this biog to be a diary of my life to share my experiences, passions of fashion, photography, and travel, and to inspire you young folks just like me.
I have found how hard it can be to be inspired at times and feel lost - been there, done that. The funny thing about it all is that I believed I couldn't overcome obstacles and blocks in my life, yet here I am. One of my main reasons to start The Darling Diaries is hopefully inspire, cultivate, and help others see a different perspective in different topics and viewpoints. I love to be inspired. I love to inspire. This is the main reason I am so excited to share my thoughts on this little space of the web. I hope to make friends through this new so-called "diary" and I hope that you make some friends in this new community as well. My biggest hope is make the world a little more creative, more wholesome, and more inspired by sharing what I have experienced.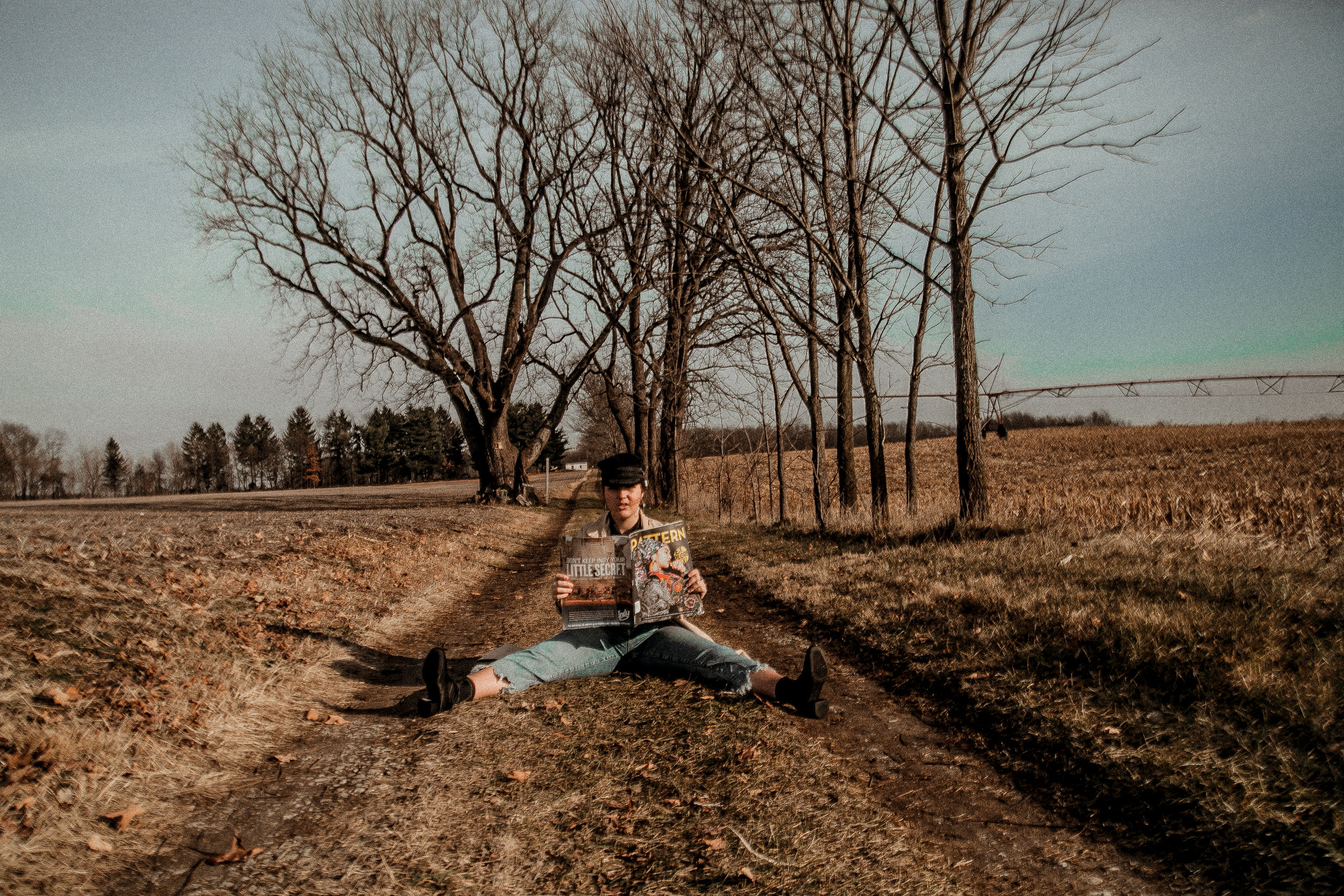 being a world changer takes inspiration and courage
I want to talk for just a second on creativity and what it means to me - maybe explaining some viewpoints on creativity in a "following-the-fad" society will inspire you to be a little different than the person next to you. When I was little, everyone always told me implicitly to follow the trend of society. As humans, we all want to fit in. We all want to feel normal. We all want acceptance from others, subconsciously (even if we don't want to admit it sometimes). There's one illustration from my childhood that makes me question a lot of things. Does anyone remember the little children's book talking about sheep? In the story, all the sheep were white and at the end there was one black sheep. It talked about how unique the black sheep was because he stood out from everyone else.
Some people told us, "Don't be that sheep that's different because that's not how society works if you want to feel normal and fit in."
We all believed some of these societal norms as kids because we didn't have anything else to compare to; so we simply said okay and forgot about it. Now, that we aren't kids anymore, we have the ability to be our person and do OUR own thing. However, we all still hesitantly do our "own" thing because this normality has a hidden side that we all secretly still believe that we have to follow in order to "feel" cool or normal. The more I think about this topic, I am sure some of my friends, people our age, and family still think this way. I have challenged myself this past year to be that different girl: to be someone that is the black sheep among everyone else. I like being different. Being different means that you are unashamedly accepting what you love and like no matter what everyone else thinks.
By being the black sheep, by being different, by not following everyone else: YOU become more of YOU. you grow into yourself deeper. You aren't afraid to create. You're more brave. You're more courageous. You are unashamed and okay with being you.
It's hard believe me. You feel weird at first, but after embracing your real (as Julie Ledbetter would say) you become so unique. You stand out in a good way. So with that being said, I want to challenge you to embrace you, be the black sheep, be different, and be the change in world of boring and similar fads. This is my first challenge of many on this blog.
I CHALLENGE YOU to do something different today or this week. I struggle with this. We all struggle with this, but let's be the challenge together. I want to see this happen, so this week if you do something different, something out of your comfort zone, something cool - POST ABOUT IT on Instagram and use the hashtag: #moreofyouchallenge
I can't wait to see what happens. I am so excited to see The Darling Diaries grow into a small community of people that support, love, and challenges each other with being different and creative. Don't be a stranger because we're just getting started.
CHEERS until next time XOXO
hope anne